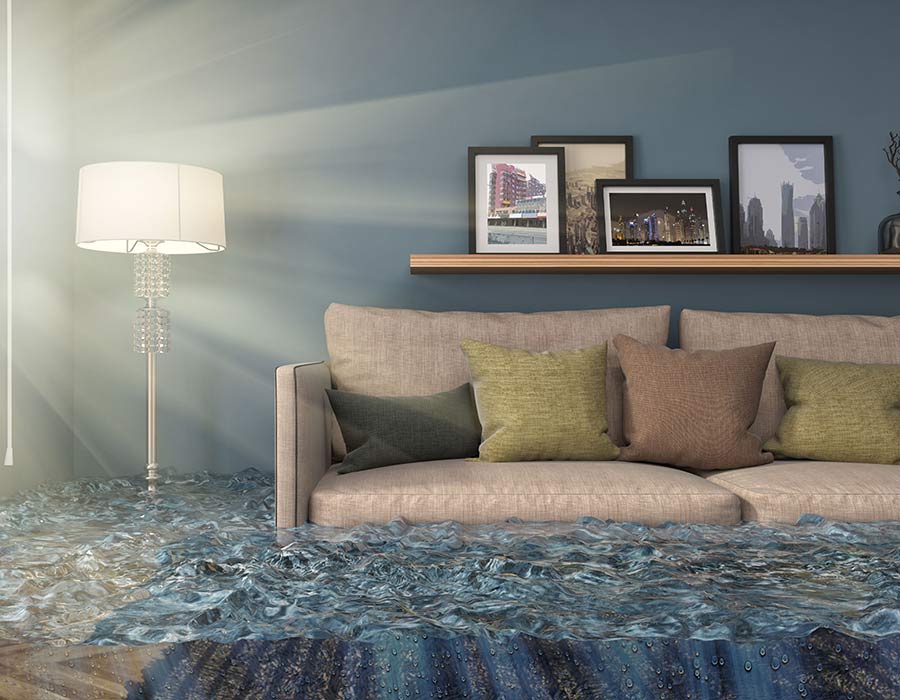 After years of faithful service, the hot water heater in your home or business has failed you and now you're wading in two inches of water in the basement. Now what? In a situation like this one, DON'T panic but DO act fast. After all, water causes damage and can lead to mold and other issues.
STEP ONE. Contact a water remediation company. There are many reputable companies that specialize in water, fire and disaster restoration and these companies respond to calls 24/7.  Removing the water and drying out the area should be your first priority. It may be necessary to remove carpet, baseboard and/or sections of drywall; this is not unusual during water remediation. If you need a recommendation for a restoration company, skip ahead to step two.
STEP TWO. After you've scheduled the water removal or if you need a recommendation for a restoration company, call your insurance agent.  Your agent will report the claim to your insurance company on your behalf.  Typically an adjuster from the insurance company will be assigned to your claim within 24 hours.  The adjustor will want an opportunity to inspect the damage before replacement of damaged property occurs.  He or she will visit your property to measure, photograph and assess the damages.  Although some insurance companies may suggest specific contractors to complete the repairs, the final choice is always yours. Your contractor and the insurance company will work together to reach an agreement regarding the scope and total cost of repairs.
Throughout this process, your insurance adjuster should provide answers to all of your questions and advise you of each "next step." If you don't know what to expect, don't be afraid to ask!
Although a loss is always frustrating and inconvenient, you WILL get through this. And remember, your agent is a valuable resource of information and just a call away. You do not have to handle this alone!
Disclaimer: Each loss scenario is different. You should refer to your policy language for specific loss scenarios.
For more information on how to handle scenarios like these or to better understand your policy language, please contact:
Mike Harter
Vice President | Principal
mharter@ekmcconkey.com
717-505-3106